Our Food
At 12th Street Tavern we offer our guests reimagined and inspired dishes that are designed to be shared and craved. Food so flavorful that you'll want to come back for more.
Our Drinks
We offer our guests classic and unexpected beverages including seasonal cocktails and an extensive beer list featuring local favorites.
Your Neighborhood
At 12th Street Tavern we want to be your neighborhood spot whether you live up the road or in town at a nearby. We invite you in to root for your favorite team, enjoy drinks with new and old friends, and celebrate our hometown.
Upon entering you'll find a place like none other with custom graphics featuring New Mexico's hometown heroes, a patio that wraps the building, and impressive keg wall. Whether you're a first time guest or regular you'll receive a warm welcome from our Team 12 crew who are encouraged to seize the moment and to be authentic!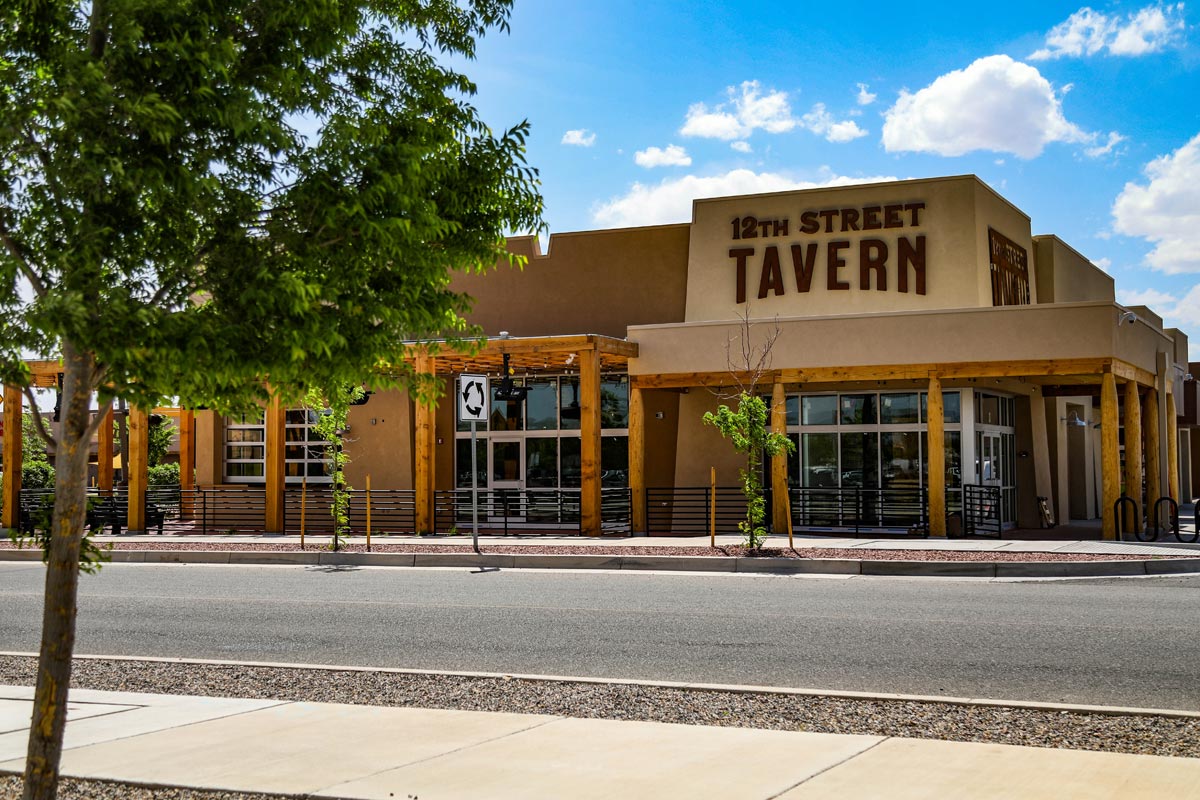 Where we're located 
12th Street Tavern is located on Native American land at Avanyu Plaza, which is a development established by Indian Pueblos Marketing Inc. (IPMI) for the benefit of New Mexico's 19 Pueblo communities. 12th Street Tavern is managed by IPMI, which is a for-profit corporation that is owned and operated by the 19 Pueblos of New Mexico. IPMI is a sister company to the Indian Pueblo Cultural Center (IPCC), which is a non-profit corporation that is also owned by the 19 Pueblos.
Join Team 12
Want to work at Albuquerque's newest neighborhood eatery?  Check out our job postings at careers.indianpueblo.org
Come play in the street with us!